Online Gifted Assessment for Creativity in Children
Evaluation Instrument for Parents, other invested individuals
Questions in Part II relate to children of all ages, and requires information about them when they were very young.
Not all people who are gifted are great at academics. Showing high levels of various kinds of creativity also suggests giftedness. Gifted people have distinctive emotional needs,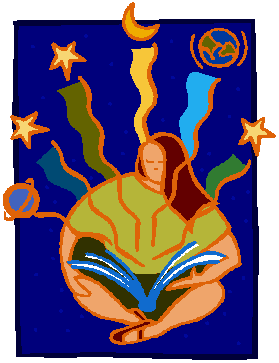 regardless of the area of their gifts. Often, the more creatively gifted are overlooked by those in search of "high IQ's." Standard intelligence tests do not always accurately describe the giftedness of a creative genius.
The following assessment tool (Part II of the Online Gifted Assessment for Young Children) asks very different questions than Part I does. To expand the potential for identification, it is important to answer the questions in both parts of the gifted assessment tool. Being gifted in an academic way neither compels nor precludes strengths or deficits in the creative arenas. Answering the questions in both parts will help suggest if the child is intellectually gifted, creatively gifted, or both.
Instructions:
1. Answer all questions as accurately as possible.
2. If the correct answer is not available, choose the closest to correct.
3. If the child hasn't yet shown a particular trait yet, guess when it might show up, or choose the oldest age listed.
4. When all questions are answered, click the "calculate" button to see score. (This is a simple HTML program, and does not keep any records of the score.)
5. Read the score descriptions at the bottom of the page.
The following set of assessment questions are adapted from a variety of studies.
The tool as it stands, however, has not yet been evaluated for validity or reliability. The resulting scores are not scientific. If you have any questions, please contact me at giftedassessment@shulamit.info
---
---

Text copyrighted ©2003 by Shulamit Widawsky, All rights reserved.
All "Parts" and versions of the Online Gifted Assessment Tool (OGAT), are copyrighted by Shulamit Widawsky, and may not be copied or distributed in any form, without permission from the author.
Permission is granted to link to the homepage. For any other links, please request permission from the author.